Happy Thanksgiving Week!!!
Honestly I thought Thanksgiving was NEXT week...so I feel unprepared. I had plans everyone. Pumpkin filled plans that I still intend to complete but it will most likely be after Thanksgiving.
These I HAD to share with you all BEFORE Thanksgiving, so my online class that I am teaching (yeah a school is letting me "teach" young adult minds) will have to wait.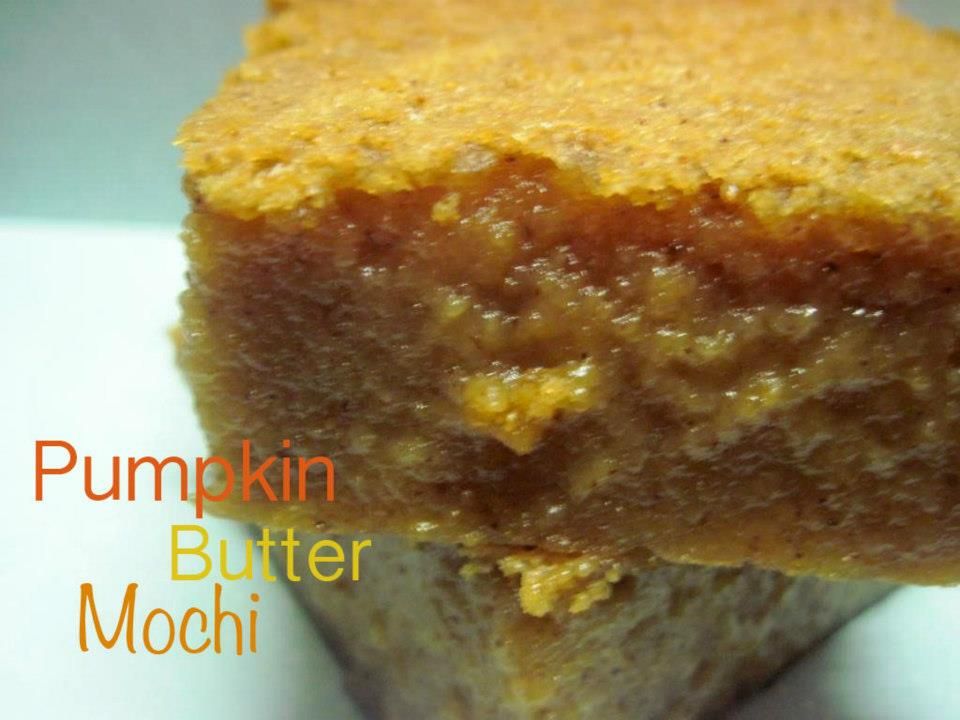 Yummy right! These were so yummy.
Here is how it is done. Full recipe will be at the end of this post.
So mix the dry with the wet. Pour into a greased pan. Shove it into the oven. Start washing dishes. Realize you FORGOT the butter (like the most important part of BUTTER mochi). Scream "OH NO!" Melt some butter (1/2 cup) down and pour it into the pans that have been baking for a good 5 minutes. Honestly, I think from now on I am going to forget the butter and mix it in this way. I think it came out AWESOMELY. So do it my way or follow the recipe below. Up to you.
Pumpkin Butter Mochi
1 (16 oz) box mochiko flour
2 1/2 cups white sugar
1 teaspoon baking powder
1/2 cup melted butter
3 cups milk
5 eggs
2 cups pumpkin
2 teaspoons cinnamon
2 teaspoons cloves
2 teaspoons ginger
Do:
Make your oven hot. Preheat to 350. Name your oven (mine is named Dwight). Mix the dry. Mix the wet (minus the butter) in another bowl. THEN mix them all together (man too hard). Add the melted butter. Mix. Pour. Throw in Dwight. Bake for like an hour. Cool. Eat. Take a jog around the block.