Ahhhh....the chocolate chip cookie.
The chocolate chip cookie is a staple in many bakers' arsenal of easy recipes one can whip up in a seconds notice.
It would seem that a seasoned baker like myself (kidding) would be able to make a simple chocolate chip cookie...it would seem.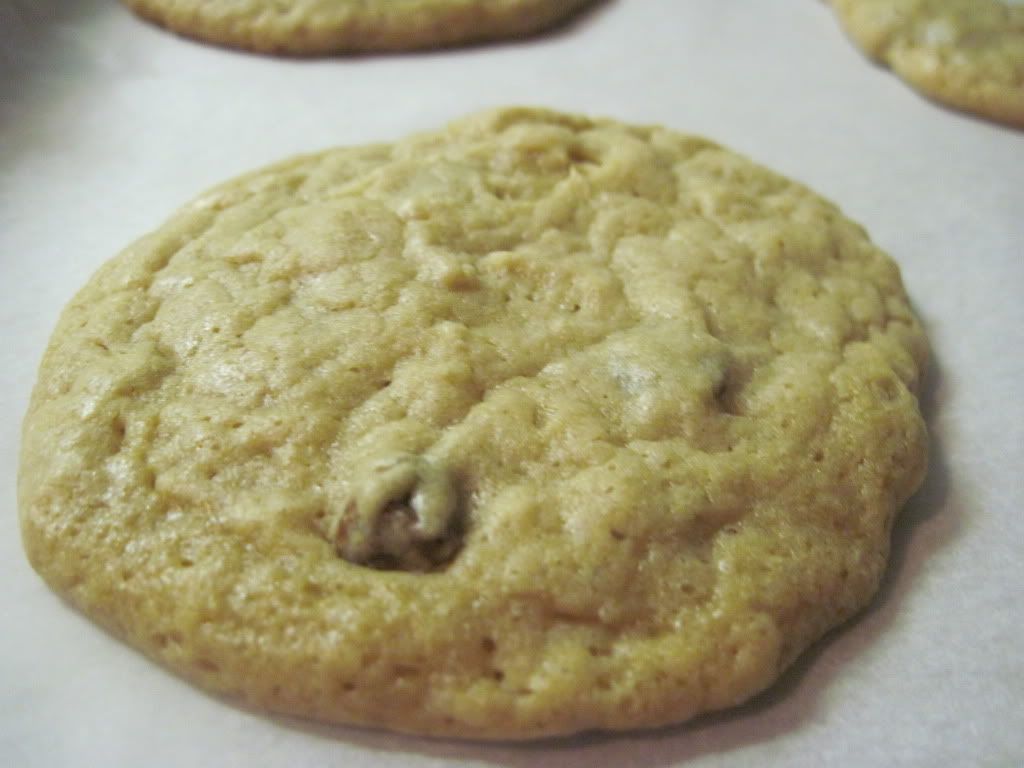 Looks tasty doesnt it! Yeah...not so much.
I have attempted multiple chocolate chip cookie recipes in the past (and no, I do not have any photographical (not really sure if that is a word) evidence of these attempts...yes it was that bad!) and they have all fallen flat (quite literally).
So here we go. I am on the quest to make the perfect chocolate chip cookie. Well what is the perfect chocolate chip cookie? I personally like cookies that are chewy in the middle but nice and crispy on the outside. I have tried Martha Stewart's cookies and other popular blog sites cookies but they all fail me.
Until I found a recipe for a
Puffy Peanut Butter Cookie with Chocolate Chips
. What?! There is peanut butter in it? Well yes, but I just omitted that part and look what I got?!
Impressed? You should be.
Now go and eat some cookies!!!
Love and Frosting,
Cup-e-Cake Gang