I know what happened. You bought a bag of candy corn to celebrate the holiday with me and now you are stuck with a half full bag of candy corn. While in those few moments of weakness you did happen to dip your hand into the bag to satisfy your craving for something sweet (moments you quickly regretted 10 candy corn in). What will you do with it all? Throw it away? No you spent your good hard earned money on that crap.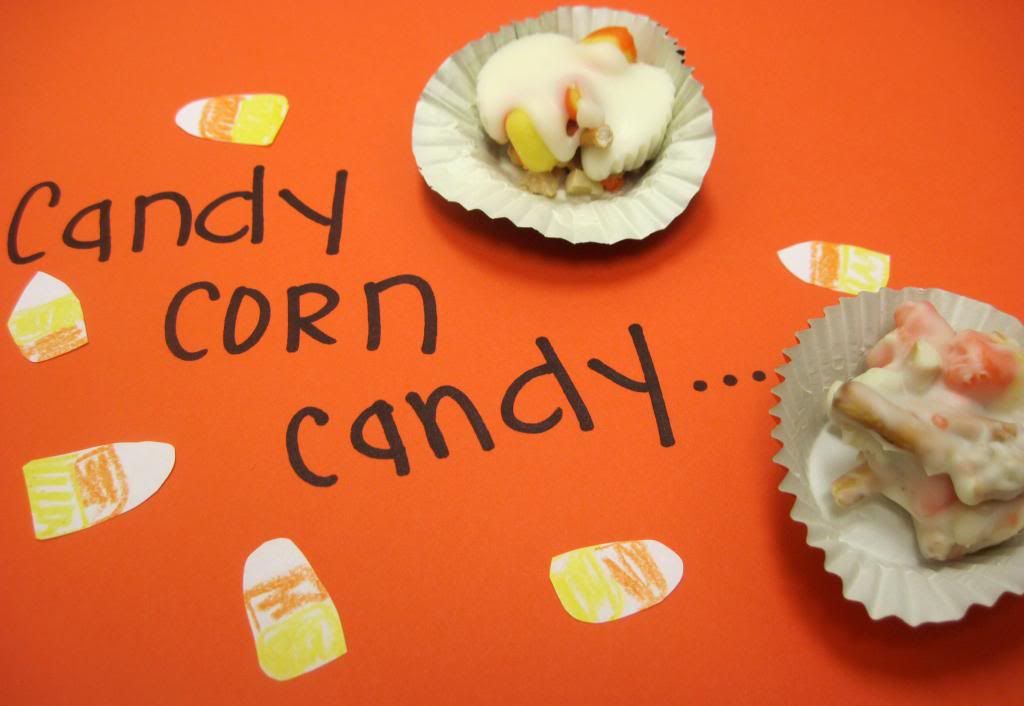 Use it and then place it in the office common area...that sounds like an even better idea!
In one of those moments of weakness, I was standing in the kitchen eating candy corn (straight from the bag) and cashews. I thought to myself "HEY this isn't a bad combination, lets add other crap!"
So I did.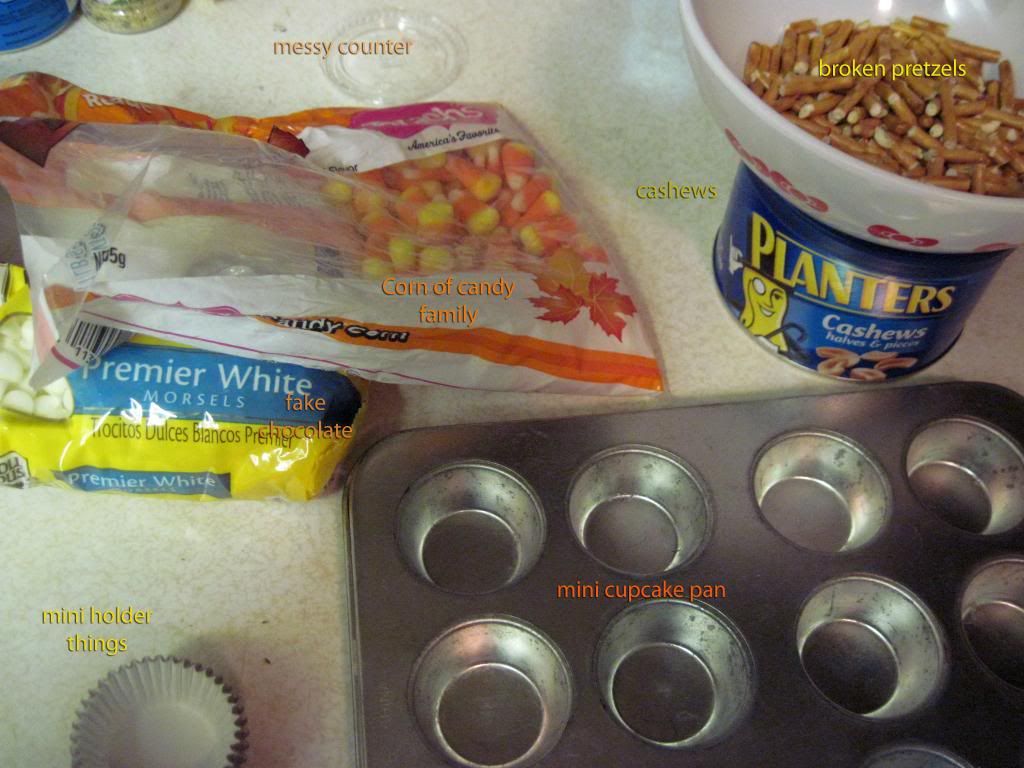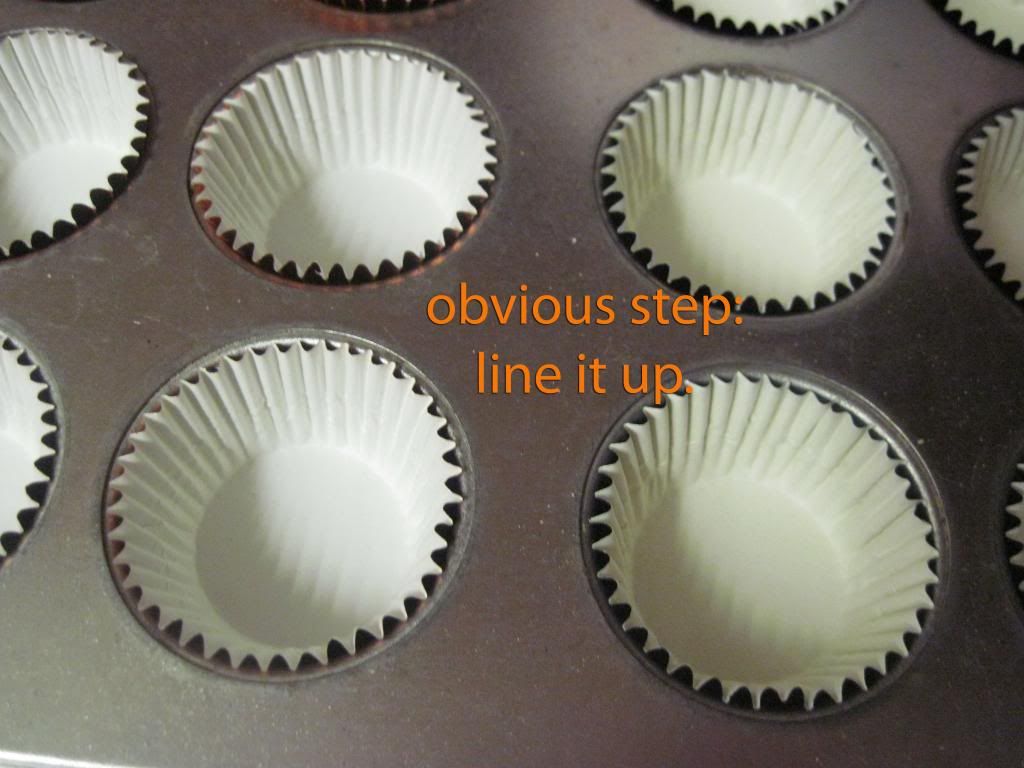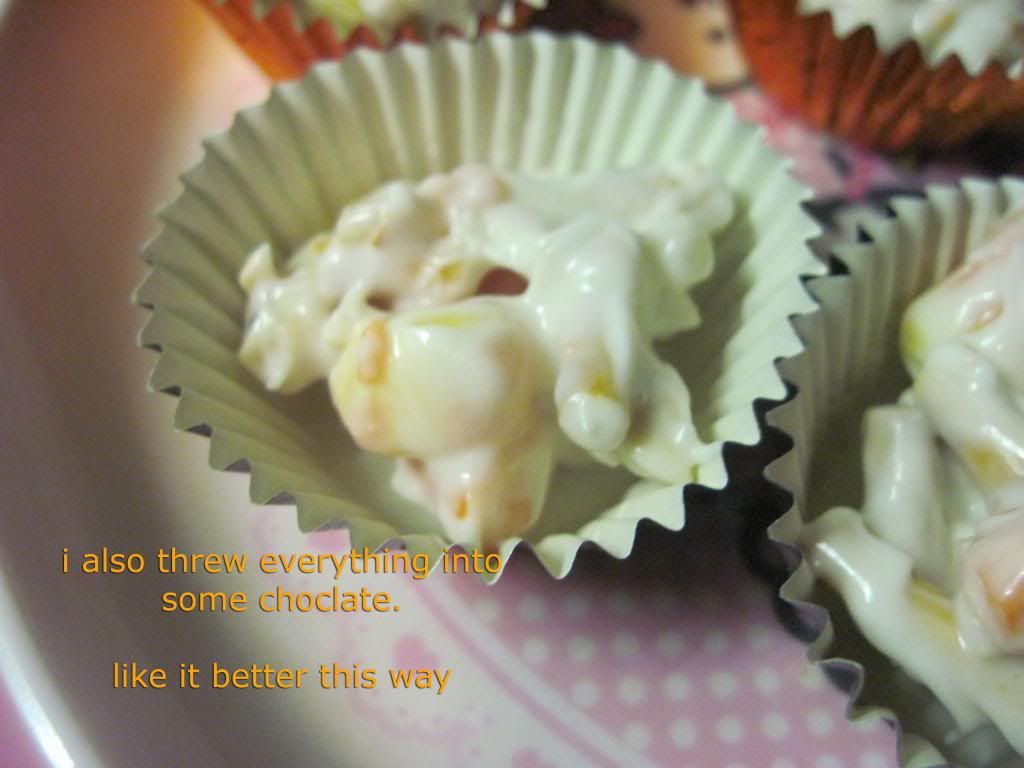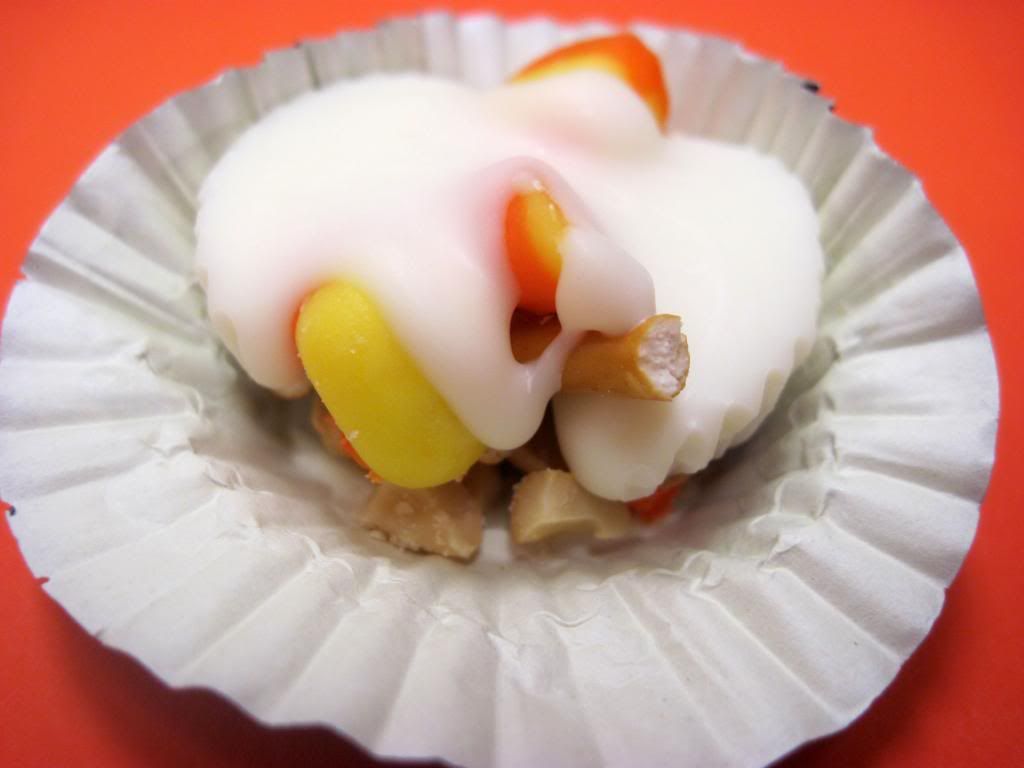 And that is that. The pan was gone by the end of the day so I assume they are alright. I liked the one with less chocolate on it, but do whatever floats your boat.
I also made these bad boys. No pictures of the process...I guess that means its time to draw!!!
Love and Frosting,
Cup-e-Cake Gang